European Research Services GmbH
The European Research Services GmbH is a public-private-partnership that supports researchers in planning and managing EU projects. ERS provides technical and administrative support, helps to implement risk assessment, internal monitoring and common standard procedures, all in order to safeguard outcomes within time, budget and EU guidelines. In particular ERS sets up a 'helpdesk' for the project correspondence and day-to-day requests from partners and external bodies. ERS manages the project structure and processes ('project infrastructure'), including management tools, helps setting up rules for internal communication and implementing reporting and controlling; ERS is responsible for preparing, executing and post-processing of major project meetings and it supports the technical coordination of periodic reporting and reviews, including preparing and post-processing of reviews.
Key-players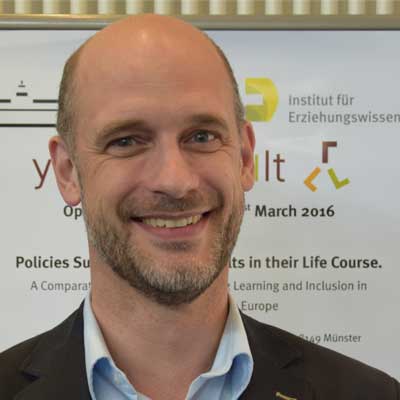 Oliver Panzer is stockholder and Managing Director of ERS. He holds a Diploma in physics, and worked 5 years as a postgraduate researcher in the area of nano-analytics. Next to experience in industry and in managing the office of a national network of excellence, he worked at the European Commission as a Seconded National Expert. His background will make sure that the management structure & procedures meet the needs of the European Commission.
Nadine Bresch is a project assistant with ERS. She holds a master's degree in communication science of the University of Muenster and worked for more than 8 years in the administration of several EU projects – mainly in the field of social sciences.