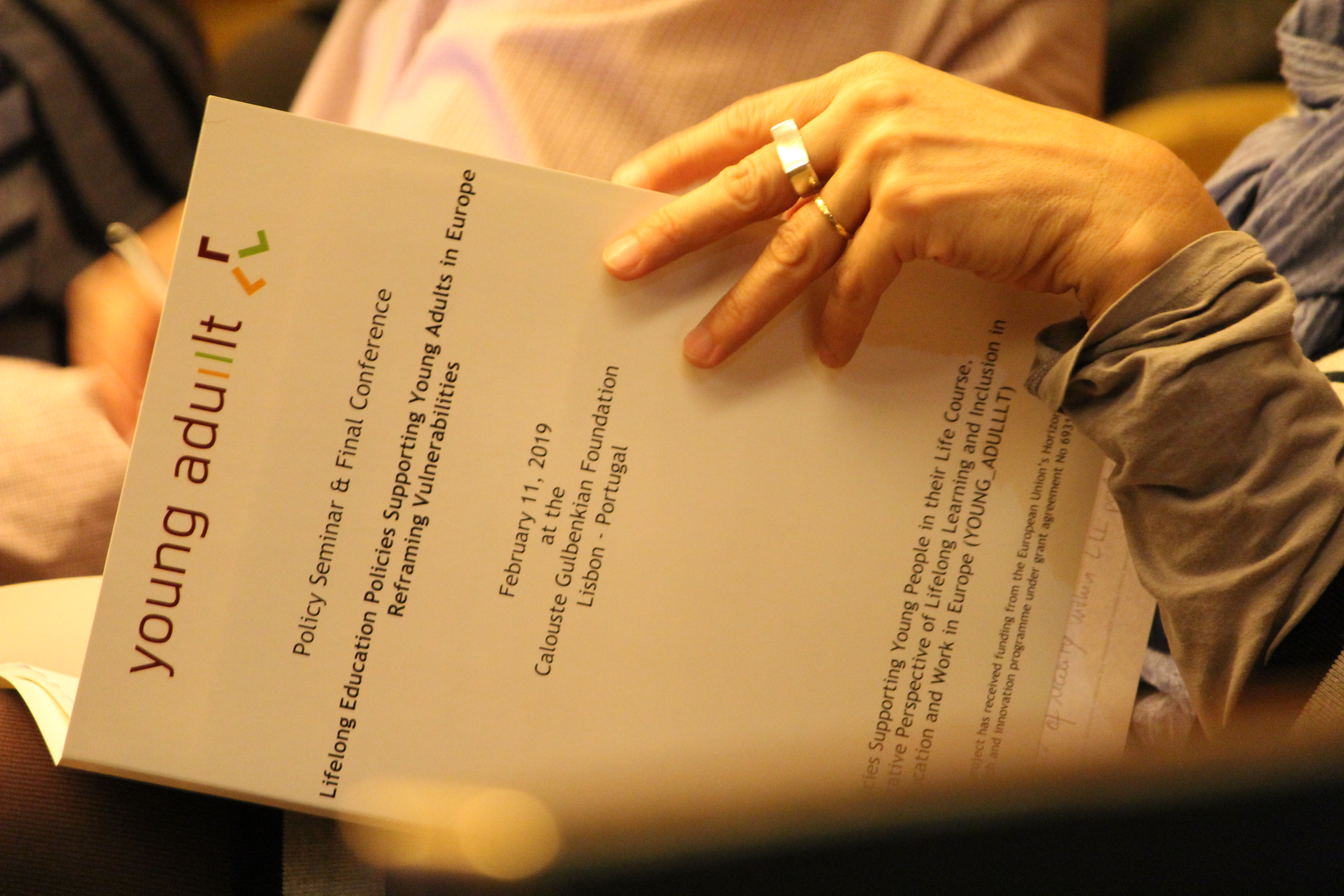 Final Conference & Policy Seminar of YOUNG_ADULLLT in Lisbon
Over one hundred participants active in research, policy-making and policy practice from nine EU countries have visited the Final Conference & Policy Seminar of YOUNG_ADULLLT in Lisbon, February 11, 2019.
Hosted in the spectacular premises of Calouste Gulbenkian Foundation, the Conference was the final event to present the overall results of a three-year research on manifold sites across Europe´s Functional Regions. In his opening key speech titled "How much long life is there in lifelong learning?", Prof. Dr. António Nóvoa, Portugal Ambassador to the UNESCO, has reflected on various developments that affect lifelong learning in Europe and worldwide, in particular the changing meaning of education in the light of the non-stop expanding market processes. In the afternoon Policy Seminar sessions, the project members, together with the invited guests from our European Advisory Board, have debated the impact of the project according to three central themes – "The meaning of lifelong learning in young adults' life courses. The extension of youth, lifelong learning, and vulnerability"; "Lifelong learning policies tackling vulnerability in the Europe's regions"; and "Coordinated Policy-Making in LLL? Dilemmas of articulation and fragmentation at the regional level". The sessions have highlighted the importance of a context-sensitive scope of analysing local and regional policy-making processes in lifelong learning. The Conference was closed by the cultural act of "Tuna Acadêmica do Instituto de Educação" of the University of Lisbon.